Custom Traffolyte Labels Case Study
Little Farm Plot
---

What we did:
We worked together with Little Farm Plot's passionate entrepreneur to create custom Traffolyte Labels that were specifically being used for vegetable gardens.
Originally, the idea was to use regular labels with the guides to growing each vegetable on the back of each one. But after some brainstorming, we decided to use traffolyte, which in turn created a much more innovative and durable option that was ideal for outdoor use. On the actual label was a QR code that took the customer to the Little Farm Plot website about how to look after their vegetable.
What we delivered:
We created highly unique laser engraved Traffolyte Labels which feature the plant name and a QR code. The labels were produced with our latest laser engraving technology, ensuring clean lines and precision on every label.
Why it's unique:
By choosing to use traffolyte labels for this particular job and leveraging the current boom in the number of people utilising QR codes, we were able to help Little Farm Plot create a product that was unique and innovative. By taking the customer to the Little Farm Plot website for vegetable guides, instead of merely having it written on the back of the label, they were able to drive more traffic and create more loyal customers.
Most importantly, these Traffolyte Labels are build to withstand all weather conditions, so they will surely stand the test of time.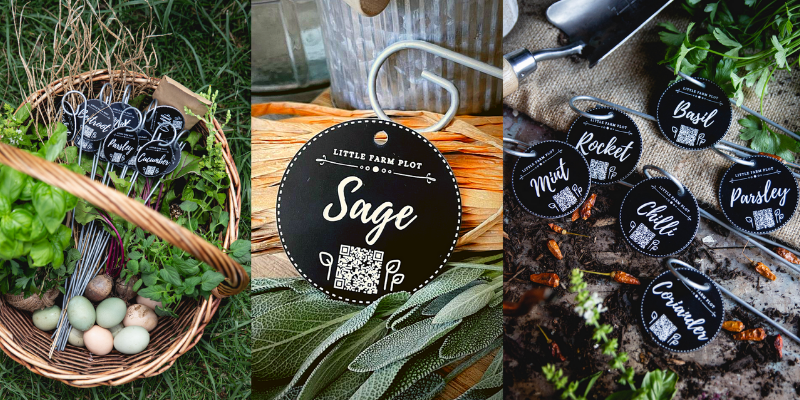 Create your own:
Custom Traffolyte Labels are the perfect option for anyone looking to bring something new and special to your products. Designed and manufactured right here in Melbourne, we guarantee they'll have a unique look and feel that can't be created anywhere else. Find out more.
---
We cater to wide range of requests, and tricky applications are our speciality. If you have a custom product you need created, please don't hesitate to get touch with us on 1300 393 577 or request a Quick Quote. Or feel free to keep reading the rest of our Testimonials.