Barcode Labels
We produce and customise a wide selection of barcode, identification and asset labels for various applications. Whether it's to track stock, protect valuable assets or to create an asset register - we can certainly help provide a barcode label solution that will suit your particular requirements. All barcode and asset stickers are 100% made and manufactured in Australia.
Asset Tags are primarily used to protect and track your valuable assets. Our Asset Labels can be printed with scannable barcodes, QR codes and serial numbers that allow for quick identification and tracking of items. Barcode asset labels are essential for creating an asset register.
Create asset register
Protect/track valuable assets
Fully customised to your needs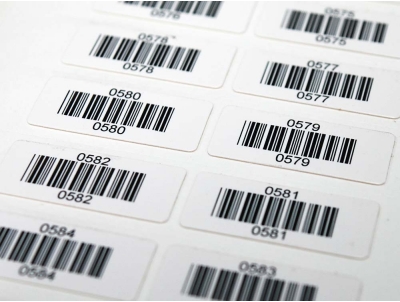 ID Labels are ideally suited for tracking the movement of stock and inventory management to ensure your items are tracked accurately and protected.
Track stock and inventory
Customised to your needs
Create asset tracking system
QR code Labels allow you to take a printed product and bring it to life, as you'll be able to link to resources such as websites, videos, images and promotional material. It can also be used in a variety of different ways, such as creating an asset register or tracking assets.
Specialised QR labels
Solution-based options
Sequentially numbered