Description
These custom made plastic wristbands are an excellent choice for your next event. They feature a waterproof and durable design that will help it last for an extended use of between 3-7 days.
We have a huge range of customisable options that will ensure they're made specifically for what you require. Some of the more common options include a locking plastic snap for extra security and tear-off cash tabs that can be used to distribute drinks or alike.
Features
Waterproof fabrication
Durable and stretch resistant
Lightweight and comfortable
100% Australian made and owned
Different levels of thickness available
Will last between 3 and 7 days
Ideal for events and parties
Commonly used as cash tags for giving out drinks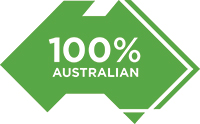 Custom Options
Customisable Options:
Choose your own colour
Add text and any data
Secure locking plastic snaps
Include barcodes and QR codes for scanning
Custom numbering and imprinting
Add your company logo
Adjust the wristband thickness
5 holographic options
Choose between 1 and 7 tear-off notches (cash tags)
FAQ
Do you provide samples?
Absolutely! We want you to be 100% satisfied with your purchase, so we will always send plastic wristband samples to ensure we deliver the best quality product for your application.
Can I customise the wristband?
Customising your wristband is our specialty and something we pride ourselves on. Whether you're wanting a particular pattern, image, design or appearance - we can customise your plastic wristband to the exact way you require it.
What is the EXEL Guarantee?
We understand the importance of getting your wristbands the exact way you require it. You can enjoy peace of mind ordering with EXELPrint - whether you need them plain or fully customised, we'll deliver them the way you want them. That's our guarantee.
Will plastic wristbands fit all size wrists?
Yes! They will fit babies and up to practically any sized wrist.
Will I be able to write on the wristband?
Yes, you'll be able to write on it by using a sharpie or a pen.
Delivery & Returns
Delivery
All products are sent Australia-wide via Express Delivery
Customised labels are sent via agreed timelines - view our process
Reliable delivery with tracking and signature upon receiving your item
For more information, please see our Deliveries page.
Returns
We stand by the tags and labels we print, which is why we offer a 100% money back guarantee for up to 7 days from receiving your item.